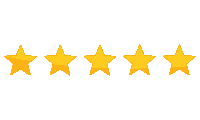 "Dr. Obasi and his staff at the best! I don't think I have ever had a more pleasant experience in the medical profession. All my questions were answered in the most patient and professional manner. Every step in the process was thoroughly explained in a very sincere manner. I will be back for other procedures and I would highly recommend his services to all my friends."
- Diane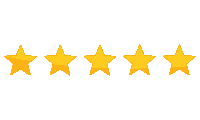 "I had wonderful results with my Botox and will definitely be a regular customer from now on. Very patient with my questions and explained everything.."
- JB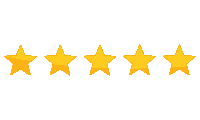 "I had gauges, my ear lobes were stretched to one inch in size. Noble Cosmetics repaired both earlobes and I am very happy with the results and the experience! I'm definitely going to refer them to all of my friends! Thank you Noble Cosmetics!"
- Marcus T.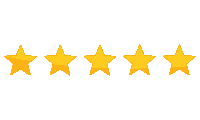 "Staff is incredibly supportive. Dr obasi is always available with any question no matter the time of day. I could not be more impressed with the quality of care."
- Stephanie P.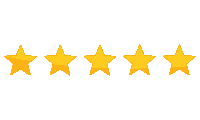 "Everything went great. My Mom did good she's feeling better now. I would like to thank Linda for making her feel welcome and comfortable."
- Vanessa V.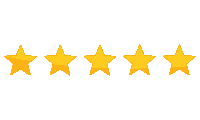 "Absolute WONDERFUL experience. Pure comfort from the time I walked in the door. Andrea welcomed me with open arms and the entire staff took complete care of me from consult through each and every follow-up. Two months post surgery I am excited about what is yet to come with my results. Dr. Obasi and staff are now my new family. "
- Elle W.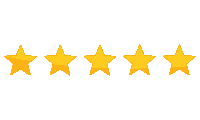 "Dr. Obasi is very professional & sincere. He's knowledgeable, personable, his bedside manners are what true Dr.'s took the oath to be. His Integrity is 5 stars & more. If you are considering any cosmetic surgery call Noble Cosmetic Surgery. Please call (214)974-4411 He did not ask me to do this, but I must help people to get their bodies done right & tight, and it doesn't hurt to say his price is right too! Blessings"
- Toni J.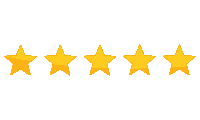 "I'm 8 days post op and soooo loving my results!! Dr. Obasi & team did an EXCELLENT JOB sculpting my body. I've planned for my surgery for over 3 years and was going with another physician that i felt very comfortable with so i thought. Once i met Dr. Obasi my comfort level went up 1000 points with him. I'm so glad i waited! My belly button reconstruction is Amazing as well. I will yry to post before and after pics once my drains are removed. I remember crying before surgery just thanking Dr. Obasi for being so kind and patient with me. When i woke after surgery and got a quick glance at myself i cried again thanking him and his team for doing an Awesome job!! I give Noble cosmetics to thumbs ups of approval. I'm excited about the new skin im in and can't wait to show it off! Thanks Dr. Obasi and i will ve back to touch up some more needed areas!!"
- Candus A.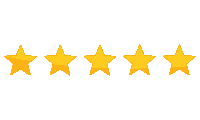 "So happy with my results! Beautiful facility, felt warm and welcoming. Dr. Obasi listen to what I wanted and made me feel great and comfortable throughout my experience."
- Rose F.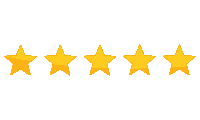 "Great staff and very caring, professional. Dr. Obasi is the the greatest. I have had botox procedures in the past but his is the best so far. Definitely recommend Noble Cosmetic Surgery."
- Joanna T.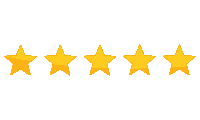 "Ladies or Gents especially those who have lost a significant amount of weight after taking 3 1/2 years to lose 150 pounds, I had loose skin on my thighs ,there was no amount of exercise that would tighten this skin.It truly was bothering me after consult for months with 3 surgeons and had actually I had made a selection prior to meeting with Dr.Obasi his level of professionalism is outstanding and his techniques are unique which is certainly leading me to share a review changed my election to Noble Cosmetics .Dr.Obasi's entire staff are truly concerned about you post op as they are before you even say ,"yes". Andrea is so sweet and she offers excellent care.

Dr. Obasi has excellent credentials which are proven by the awesome results of his work,he is so reassuring and I trusted him from day of consult. He was patient, informative and honest.

His office is impeccably designed too. He also offers holistic care to help tips that significantly reduced bruising and swelling post op.I am only 3 weeks post-op and my results are amazing.I ferl great. I am over 35 and African American who initially was hesitate about my level of elasticity of my skin. Again Dr.Obasi gained my health history asked loads of questions along with preop testing which allowed us to make the best decision specifically for me.His precision has my scarring at a minimal. I never thought I'd consider cosmetic surgery, but after meeting Dr. Obasi's reviewing his photos. I'm confident that I choose the very best Cosmetic Surgery in the Dallas Ft.Worth Metroplex . I always felt confident with Taylor and Andrea as they truly care , and Dr. Obasi's professionalism and high degree of success. I never had an ounce of resentment. I don't regret the surgery nor do I regert choosing Dr. Obasi to perform my thigh lift- this was one of the best things I've ever done! He is the best and I would recommend him to anyone worldwide. Yes travel to Dr.Obasi you will be pleased. I mean God is with him you can feel the presence of prodessionalism,peace and calmness that exudes the moment he introduces himself. Don't take my word alone- Go visit him and you will feel his true sincerity to bless you with results that you both will be so very proud . "
- QueenBeauty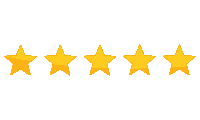 "Dr Obasi is a great surgeon. He does an awesome job and I highly recommend him to anyone."
- Dee